LIMA – October 16, 2023 – Boroo CEO Dulguun Erdenebaatar spoke at the Mining Summit of PERUMIN 36 Mining Convention, held on September 27, about the Company's recent development and future plans to expand the Lagunas Norte mining operation in Peru.
As highlighted by Dulguun, Boroo's strategy primarily centers on turning around undervalued mining operations and projects. Currently, the Company is in the process of obtaining environmental and sectoral permits, which is expected to extend Lagunas Norte's life of mine until the end of 2030.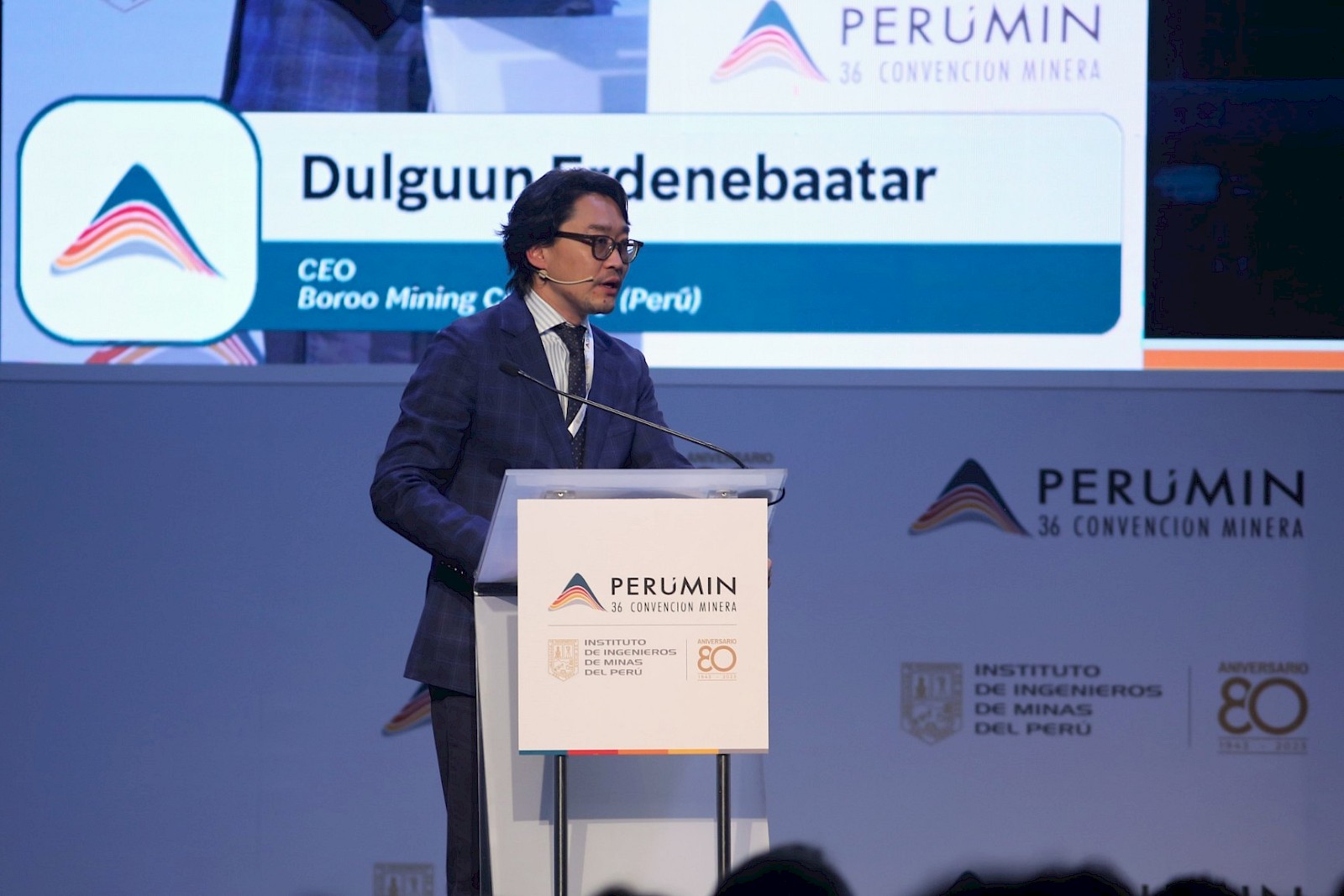 Regarding production, Dulguun indicated that the plan is to finish the year 2023 with an increase in gold ounces produced, continuing a trend which started in 2022. "This will be possible thanks to the optimization of processes and the processing of minerals with carbonaceous content" said Dulguun.
About Boroo
Boroo is a privately-held investment holding company principally engaged in operating, developing and acquiring gold properties globally. Boroo owns and operates various production-stage and development-stage assets in Central Asia and South America.
For more information:
www.boroomc.com.sg
[email protected]