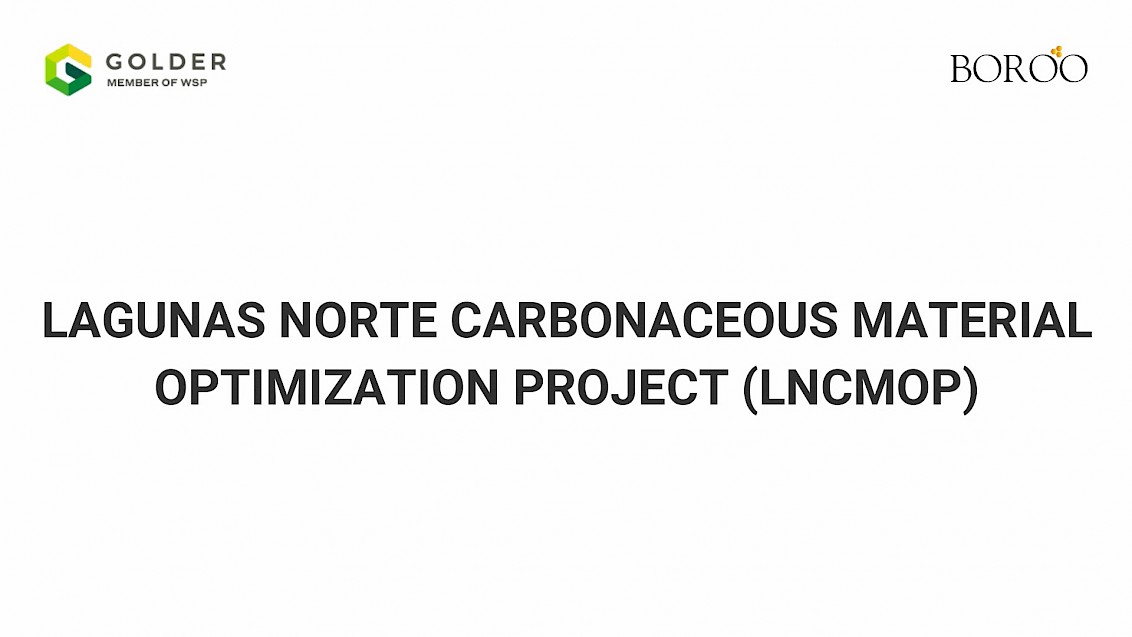 LIMA – September 1, 2021 – Boroo Pte. Ltd ("Boroo" or the "Company") announces the signing of a contract with Golder Associates, a WSP company, for completion of the Basic and Detailed Engineering of the previously planned Carbonaceous Material Optimization Project (CMOP) at Boroo's Lagunas Norte Gold Mine in Peru. The engineering will take the project to the next phase and will include an Updated Feasibility Study that will reflect significant cost savings on the project realized through valued engineering and innovative solutions for processing the materials.
The CMOP project is designed to process about 15.0 million tonnes of high-grade gold bearing oxides mined early in the life of Lagunas Norte property. The material was stockpiled over the years and test work indicated that good recoveries could be achieved from the stockpiled material by using a carbon classification system (CCS) to separate out the preg-robbing coal. Early test work performed by Barrick indicated economically viable recoveries of metals from the material and further test work is underway that potentially will enhance the recoveries even further.
Early works have been started on site this fall within the current operating permit and will facilitate construction early next year of the new facility. Golder is expected to finish Basic Engineering later this year and have detailed drawings ready for fast-track construction of the processing facility in February of 2022.
About Boroo
Boroo is a privately-held investment holding company principally engaged in operating, developing and acquiring gold properties globally. Boroo owns and operates various production-stage and development-stage assets in Central Asia and South America.
For more information:
www.boroomc.com.sg
[email protected]